Deine Ausbildung als
Kaufmann/-frau für E-CommerceIndustriekaufmann/-frauFachkraft für Lagerlogistik
bei Rothschenk
Du willst dich noch nicht bewerben und nur mal bei uns reinschnuppern?
Verstehen wir. Nimm dir einfach die Zeit.
Bei einem Praktikum geben wir dir Einblicke in unseren Alltag und zeigen dir, was dich bei deinem Wunschberuf erwartet. Ganz unverbindlich.

2 Minuten Zeit?
Einfach online bewerben:
Unsere Mitarbeiterfahrzeuge sind nicht nur echte Hingucker, sondern auch ausschließlich zur privaten Nutzung gedacht.
Und wenn Sie beruflich mal zu einem Termin müssen, steht Ihnen unsere BMW Flotte zur Verfügung.
The annual company parties are legendary and highlights for all employees. Teambuilding, where it also goes high up sometimes.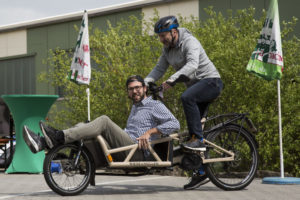 We offer our employees variety through our "job bike" project and regular health days.
You prefer to start the day chilled out or like to work from home? Flexitime and home office make it possible!
Coffee junkie or connoisseur? Our fully automatic machines are available to you at any time and are of course free...
We take health personally. That is why our employees are entitled to supplementary company health insurance.
As a technology leader in the industry, we strive to set digital standards as well. This is also reflected in our modern office equipment.
Everything is getting more expensive? With our fuel voucher for employees, we support not only the way to work. No car yet? See above...😉
Find your dream job
We are all on first-name terms. This is just one characteristic of the fact that at Rothschenk we pay a lot of attention to the good work / life balance of our employees.
Health days, a mobility concept for the employees (cars) and our job bike program, flexible working hours, health care, fuel vouchers and much more complete our offer.
Modern office equipment with digital whiteboard, projector, modern seminar room, height-adjustable tables and modern IT systems are not only important for the productivity of the employees. There are many factors that make us happy at work.
Come into a real team.

Are your soft skills convincing and your hard facts anyway?

Then we should get to know each other.

Unsolicited application or targeted - we look forward to meeting you.